The portable escape game we offer is a nomadic version of the classic escape game. It is designed as a kit that you can move, build and dismantle easily in a few dozen minutes. The size of our kits adapts to the space you want to transform.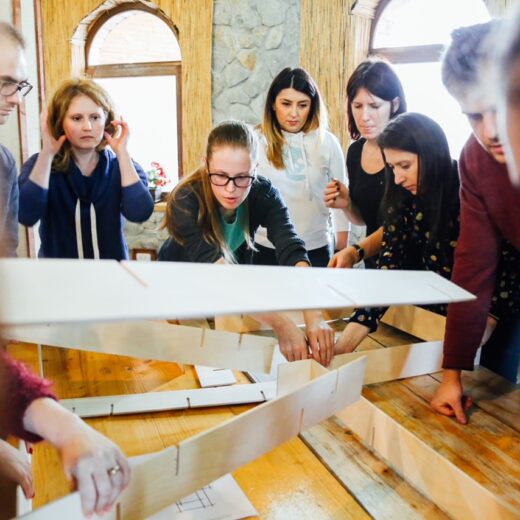 ---
We can build it:
 for any event: a team building, a seminar, a party, etc.
and anywhere: a meeting room, an entire department, a restaurant or outside in a park, tents or even on a barge.
Do not have any limits !
---
Our portable escape games are fully customizable according to the world you want to create, the values of your company and the objectives you want your employees to achieve.
At the end of the event, we teach you how to use the game and you will be able to keep the intellectual property to reuse it as you wish.
The advantages
of the portable escape game
Practical format

We assemble and disassemble it in 30 minutes on the clock!

Reusable

We teach you how to use it and you can keep it and reassemble it for all your future events.

Transportable

Designed in kit form, our portable escape games are easy to move and can be played anywhere.

Playful and collaborative

To succeed in the puzzles, your collaborators will have to learn to collaborate and help each other, which are important qualities for all your future projects.
OUR SERVICES
Hello Escape
All our escape games are tailor-made
We offer physical and online escape games
Our games can be made in several languages (French, English, Spanish, German, Italian…)
One or more especially trained game masters come to animate your events
For each Hello Escape game, we can create a personalised teaser for your company
The stages of design
1
Definition of objectives
We define with your company its educational and multidisciplinary objectives. We accompany you in the construction of specifications to develop a relevant and effective game.
2
Proposal
We create a scenario tailored to the values of your company and the repository of skills to be observed, jointly set up. A first draft is then submitted to your appreciation.
3
Elaboration
Once the project is validated, we develop custom-made puzzles, from the introduction to the final. In our Parisian workshops, we design all the necessary elements for the creation of the game, without any subcontracting.
4
Beta test
A battery of tests is organized to ensure a smooth game (validate the ergonomics, the scenario, the puzzles, and correct the bugs).
5
Delivery
Your tailor-made or turnkey escape game is delivered to you. All you have to do is play!